Aprvtio WJL-6000 Kit Halogen Leak Detector with UV Light and UV Protective Glasses
customers are viewing this product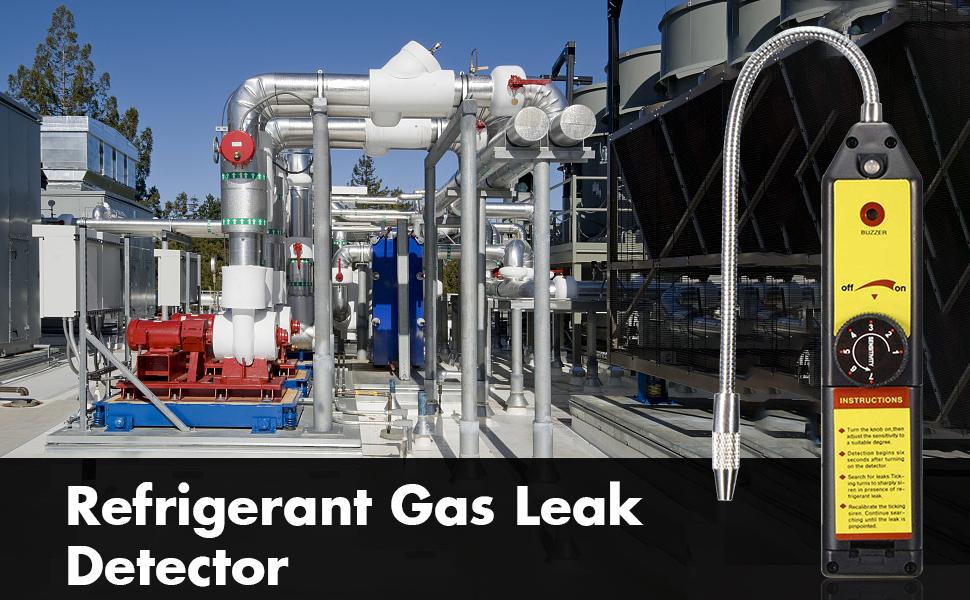 WJL-6000 portable halogen leak detector is a reliable and economic tool with easy operation. It's equipped with UV&LED flashlight and UV Protective Glasses which makes it easier to see the leakage and to work in dark environment. Its main applications are detecting pipeline leakage, automobile air conditioner, cold storage, refrigerator repair etc. It detects all kinds of halogen refrigerants including but not limited to R11, R12, R500, R503, R22, R123, R124, R502, R125, R134a, R404a R600a R290,etc. This car ac leak detector is widely used by technicians and is the best seller of all the detectors.

Halogen leak detector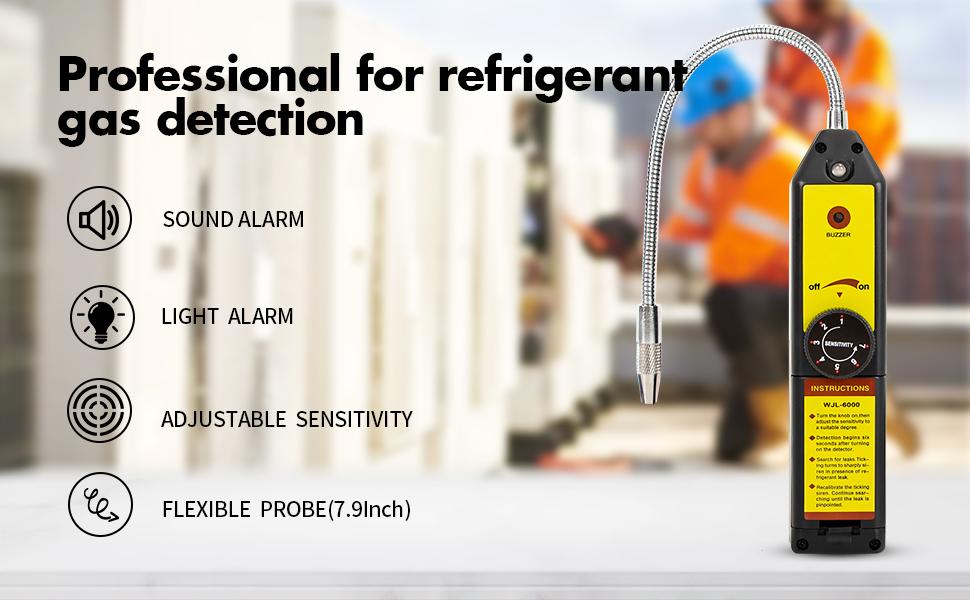 Key features:
1-7 grade sensitivity selectors can be adjusted at any time automatically to the best state of detecting.

Inner precise IC with ultra-low power consumption circuit design, more stable, longer battery life.

Siren sound and flashing light for the leak alarm indicator.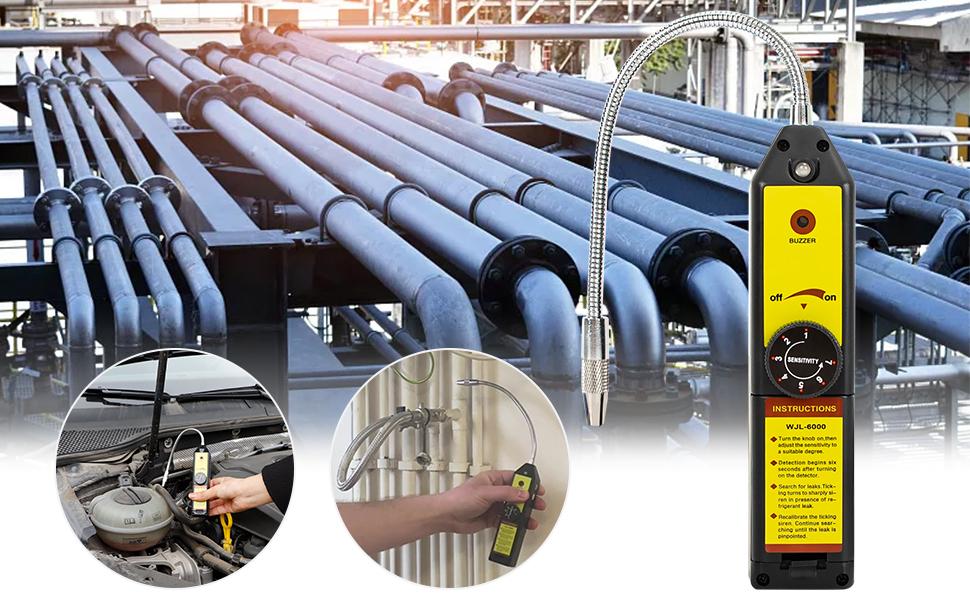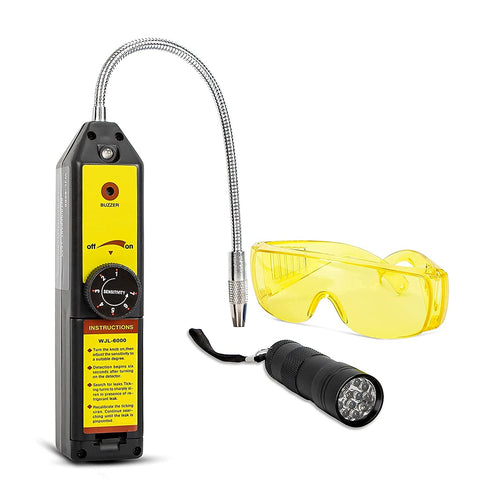 UV&LED Flashligh and UV glasses.
The flashlight has both UV and LED light, makes work easier.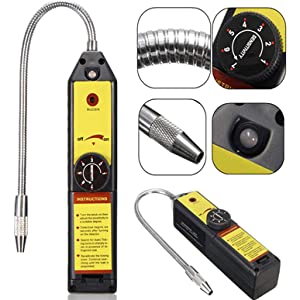 Full Function

Flexible probe

1-7 Levels sensitivity adjustable

Sound and LED visual alarms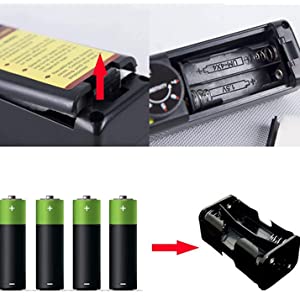 Long Lasts

Powered by 4*AAA batteries( Not Included).

Working time is over 50 hours for normal use.
 Rsponds to almost all halogenated, includes but not limited to:
CFCs e.g.R12, R11, R500, R503 etc.

HCFCs e.g. R22,R123, R124,R502 etc.

HFCs e.g. R134a, R404a, R125, 1234YF etc.

Blends such as AZ-50. HP62. MP39,etc.

r410a
Short Preheating Time 
Once the switch rotated, the detector will be ready to use.
Preheating time: 6s
Response time: 3s
7 Adjustable Sensitivity
1-7 Grade selectable sensitivity

Maximum sensitivity is 0.21oz/yr

Smaller leak, higher sensitivity grade

More refrigerants, more rapidly beep, faster indicator flashes

Note: 2 beeps per second when the freon sniffer is turn on, 10 beeps per second when a leak is detected.
Audible and Visual Alerts
LED light flash alarm

Buzzer alarm

Dual-battery indicators
Green-the battery voltage is normal, suitable for the job.
Orange-low battery level, need to be replaced as soon as possible.
Flexible Probe
Around 7.87-inch flexible probe

Allows detection in difficult and hard-to-reach areas.
4AAA Batteries
Battery life: about 50 hours
Leak Detector equips with:
Compact design

Portable black bag to carry and storage

Note:

 

batteries NOT included
Technician Parameter: 
Operating temperature: 0℃-52℃ (30℉ to 125℉);
Maximum sensitivity: 0.21oz/yr, for all halogenated refrigerants;
Battery life: Approximately 50 hours normal use;
Response time: Instantaneous ;
Operating mode: Continuous, no limitation;
Fixed probe length:7.87 (in);
excelent
se acomoda perfecto al vehiculo y de excelente calidad
excelent
se acomoda perfecto al vehiculo y de excelente calidad